Green Arrow Returns to the Island for His Final Story
Oliver Queen returns to the island that transformed him in "The Last Green Arrow Story," facing a mysterious foe in his final mission.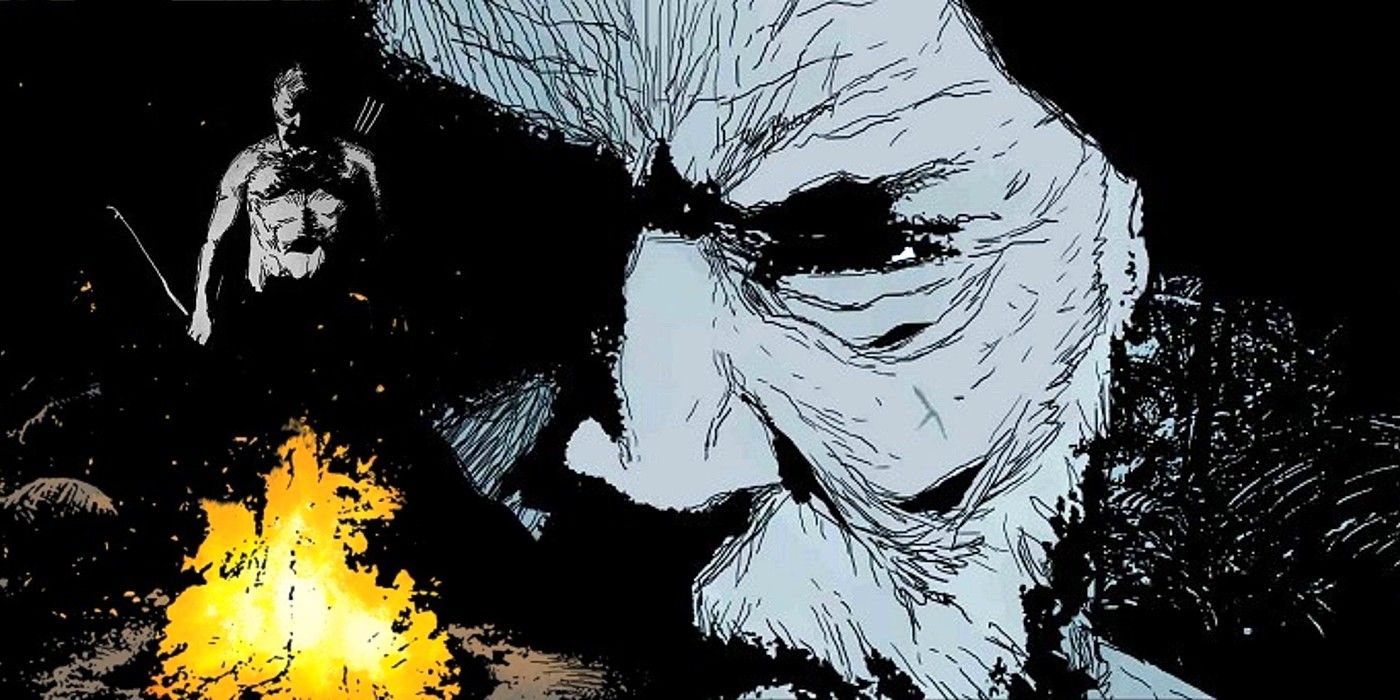 Warning: contains a preview of Green Arrow 80th Anniversary 100-Page Super Spectacular #1! 
Green Arrow is seen returning to the island that created his hero identity in a new preview from DC Comics. Green Arrow 80th Anniversary 100-Page Super Spectacular #1 is a special anthology being released to commemorate eight decades of the Emerald Archer. Oliver Queen's journey as a hero began on the island he was shipwrecked on, and it may very well end there in "The Last Green Arrow Story."
Debuting in 1941 within the pages of More Fun Comics #73, Green Arrow has had a long, heroic career with the Justice League, the Outsiders, and the Seven Soldiers of Victory. Yet his island origin was something that he faced alone. Now, he's going back to it and, once again, he's going alone. The story of Oliver Queen being shipwrecked and having to survive on a desert island is one that has been retold numerous times. This origin was portrayed in the DC show Arrow, and it will soon be revisited in the YA graphic novel Green Arrow: Stranded.
"The Last Green Arrow Story" is written by Jeff Lemire, with art by Andrea Sorrentino, colors by Jordie Bellaire, and letters by Rob Leigh. Jeff Lemire and Andrea Sorrentino are teaming up once more after their acclaimed New 52 era Green Arrow. That best-selling series redefined Oliver Queen's origin and introduced Emiko Queen, Oliver's half-sister who wore the Green Arrow mantle before becoming his sidekick, Red Arrow. Check out the preview here: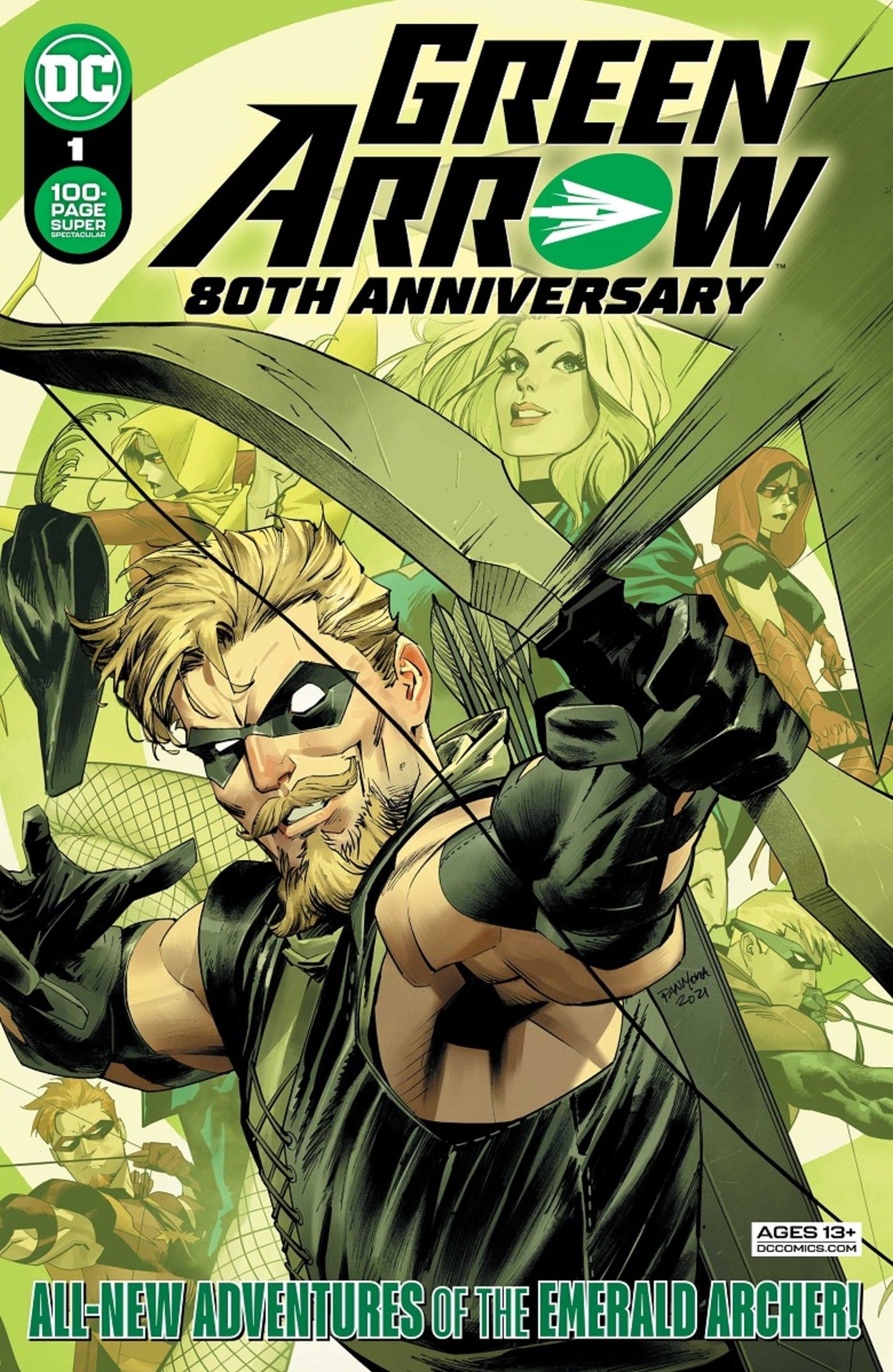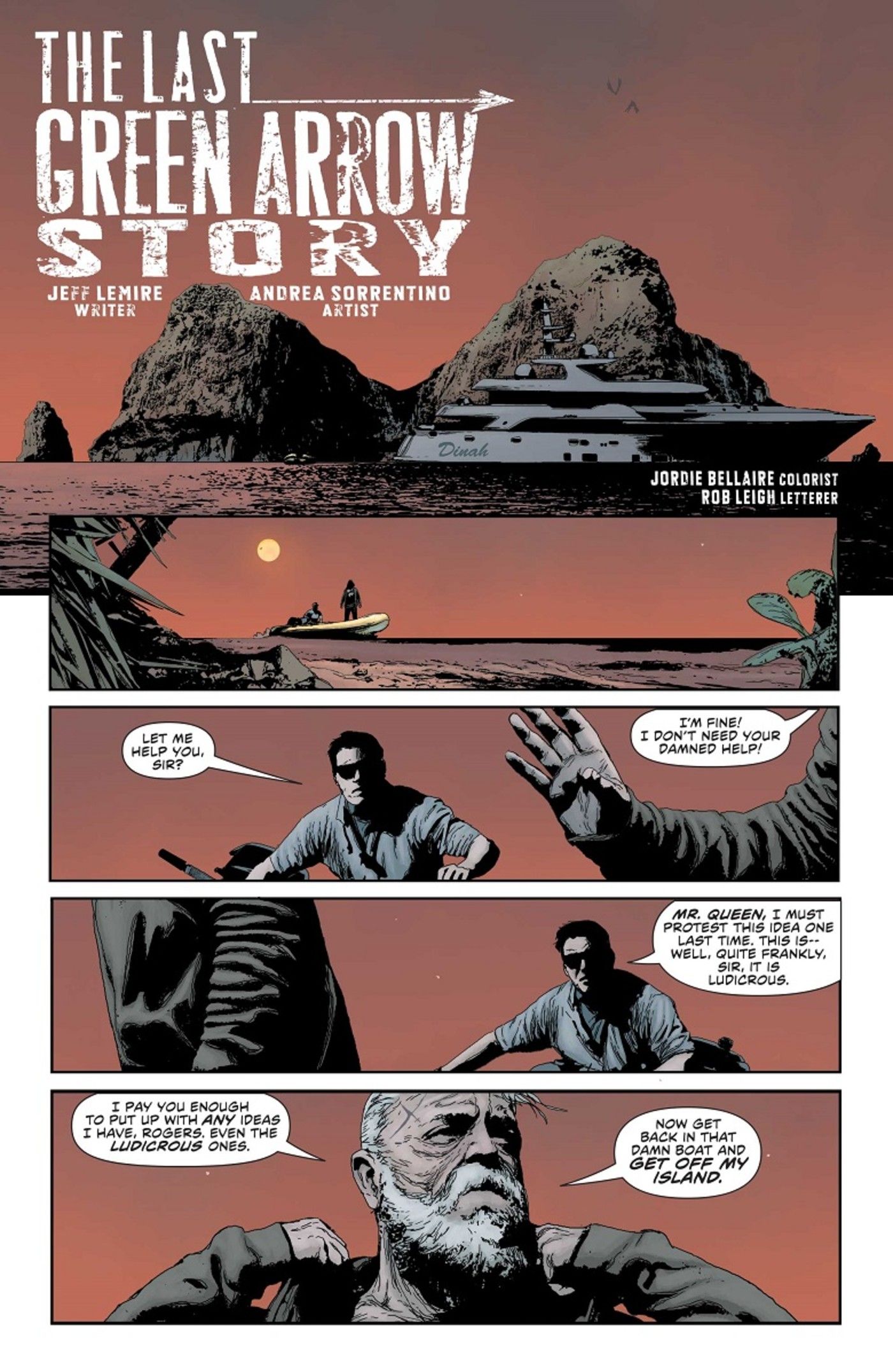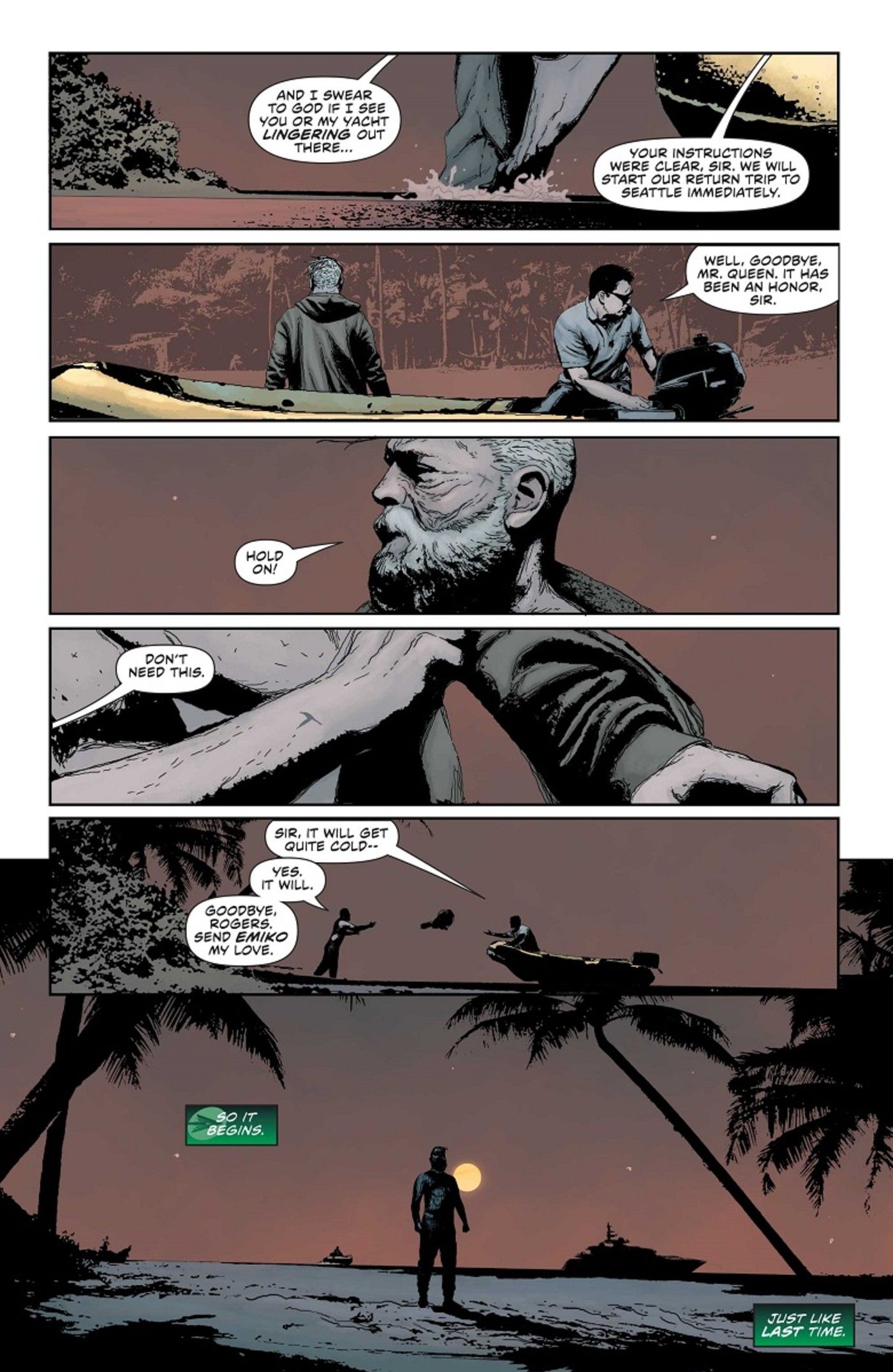 In this preview, Oliver is seen arriving on an island - one he refers to as his island. He insists on being left there alone, sending his assistant away, as well as his yacht, which is aptly named Dinah, for Ollie's longtime love Dinah Lance, aka Black Canary. Back in Lemire and Sorrentino's New 52 run, Ollie discovered that the island had many hidden secrets - crucially, that the Green Arrow was a clan identity that stretched back into history. The run also had him facing Komodo and Count Vertigo, while discovering secrets within his own family. With Oliver Queen returning once more, it seems that the theme of the island having untold secrets is continuing in this story as Ollie prepares for what he calls, "the final hunt."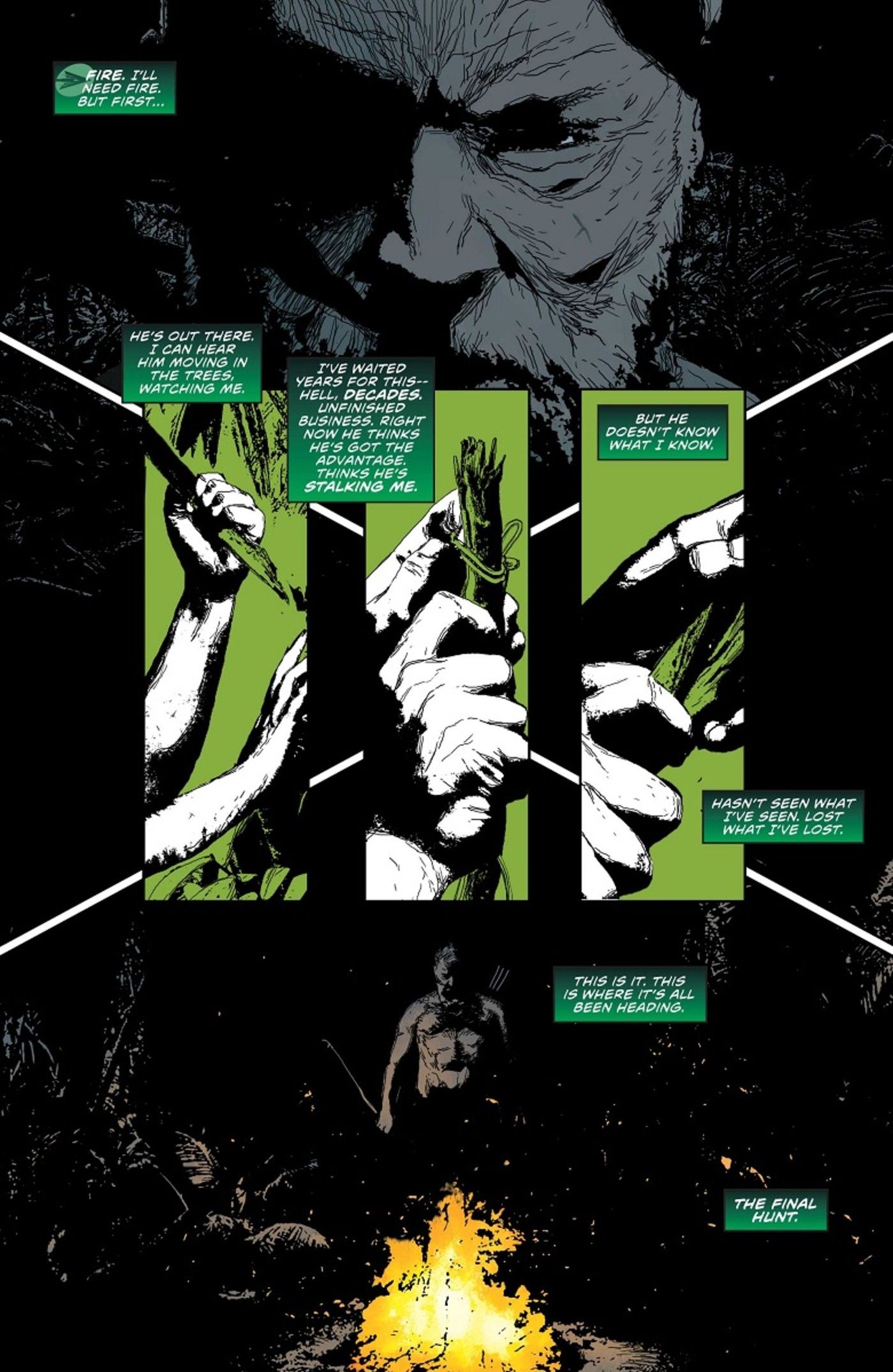 While the island of Green Arrow's origin tested Ollie to his limits, this version of the character returns even more hardened. He has suffered and survived despite everything he has faced throughout his life as a superhero. The full extent of those tribulations has not yet been revealed. After all, there have been moments where Oliver has said he would never return to the island again. Yet it's the one place he keeps having to revisit, because it is the one place that continues to haunt him.
Even though Oliver Queen is depicted traveling to the island alone, this preview makes it clear that he isn't actually the only one there. Who or what Oliver is being hunted by - and why - is any fan's guess, since the anniversary special is an anthology of standalone stories from throughout Ollie's past and, apparently, potential future. What is made clear here through the title, however, is that this will be Oliver Queen's final adventure under the Green Arrow mantle. It seems possible that this is where his time as a hero will end - whether by taking off the hood for good, or finding his final resting place in the same place he once found rebirth. Coming June 30, Green Arrow 80th Anniversary 100-Page Super Spectacular #1 will give Green Arrow one last hunt and one last return to the island that, now more than ever, has come to define his life as a hero.
More: The Original Green Arrow Plot Hole is Finally Fixed By DC